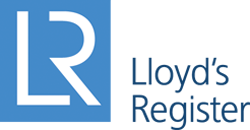 Lloyd's Register Quality Assurance (LRQA) is the world's leading provider of independent assessment services including certification, validation, verification and training across a broad spectrum of standards and schemes, with recognition from over 50 accreditation bodies.
In an ever changing world, even the most dynamic organisations can find it hard to stay ahead. What gives your business the confidence to deliver what it promises to clients and stakeholders?
At LRQA, we are aware of the challenges you face and we have developed a new approach to assessing management systems that are crucial to meeting objectives, improving competitiveness, controlling risks and helping you deliver on your promises. We call it LRQA Business Assurance. This approach helps you manage your systems and risks to improve and protect the current and future performance of your organisation. Further, our risk based approach allows us to tailor the assessment according to the maturity of the clients systems.